Poll
Favorite Television Series
Improvement Drive
Create blog post
Recently I recorded a fairly good (I hope) guitar cover of lion :D enjoy

Read more >

Greetings users of the Macross Wiki. I'm SolZen321 and I am the founder of the Super Robot Fanon Wiki . It's small and not even a year old, but all are welcome.

It's a Wiki for any and all fans of Sup…

Read more >
See more >
Navigation
overview • categories • articles • discussion • help • series • races • characters • mecha and vehicles
This is not a role playing site, it is a
resource center. We are interested in the contribution of official information, not player profiles which are completely fictional. Please head over to Deculture: The Macross Fanon Wiki if you are interested in fanmade Variable Fighters.
If you are a first time user and need assistance, contact one or more of the following administrators for assistance:
Featured Article
Latest News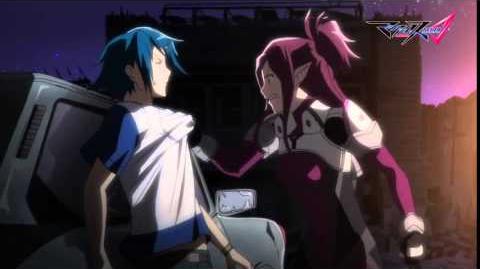 Macross Delta TV Anime Introduces Its Female Idols
The official website for Macross Delta, the next television anime in the Macross science-fiction anime franchise, has posted several new character profiles of the idol group Walküre (and several for Delta Squadron since this was announced). The website now has character profiles for the story's idols, along with a full-length trailer of the series.
Be sure to check the Macross site for more information, along with several planned figures and merchandise that will be released to coincide with the new show.
Source: Anime News Network
Shoji Kawamori, The Creator Hollywood Copies But Never Credits
Forbes writer, Ollie Barder, recently had a conversation with Shoji Kawamori. Kawamori is responsible for the creation of the original Macross, from its iconic mecha designs to its story and setting, this was then used later as the basis for Robotech. He would also contribute several designs for the original Transformers.
They discussed his the upcoming Macross Delta, and talked about his creative process and how everyone seems to copy.
Source: Forbes
Macrossworld speaks with "Vision/Creator" Shoji Kawamori
Macrossworld's very own Gwyn "Tochiro" Campbell recently visited The HENKEI – Shoji Kawamori's Design Works Exhibit, located at the Osamu Tezuka Manga Museum in the Hyogo Prefecture, for a special lecture with series' creator Shoji Kawamori. The talk covered a variety of topics, which included Kawamori's inspiration for the original VF-1 Valkyrie, his evolving design philosophy, and his appreciation for the classic Gerry Anderson series, Thunderbirds.
The original exhibit was open to the public in July 3, 2015 – October 26. 2015, and highlighted Kawamori's lengthy career in the industry, from Macross, Cyber Formula, to most recent Aquarion spinoff.
Source: Macrossworld